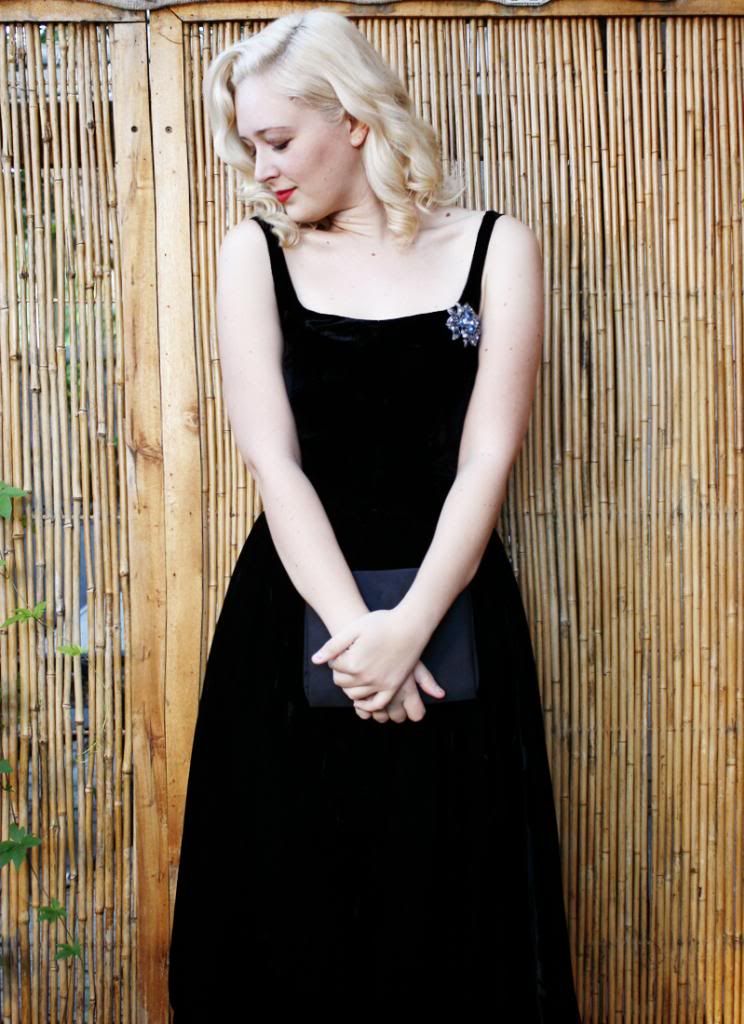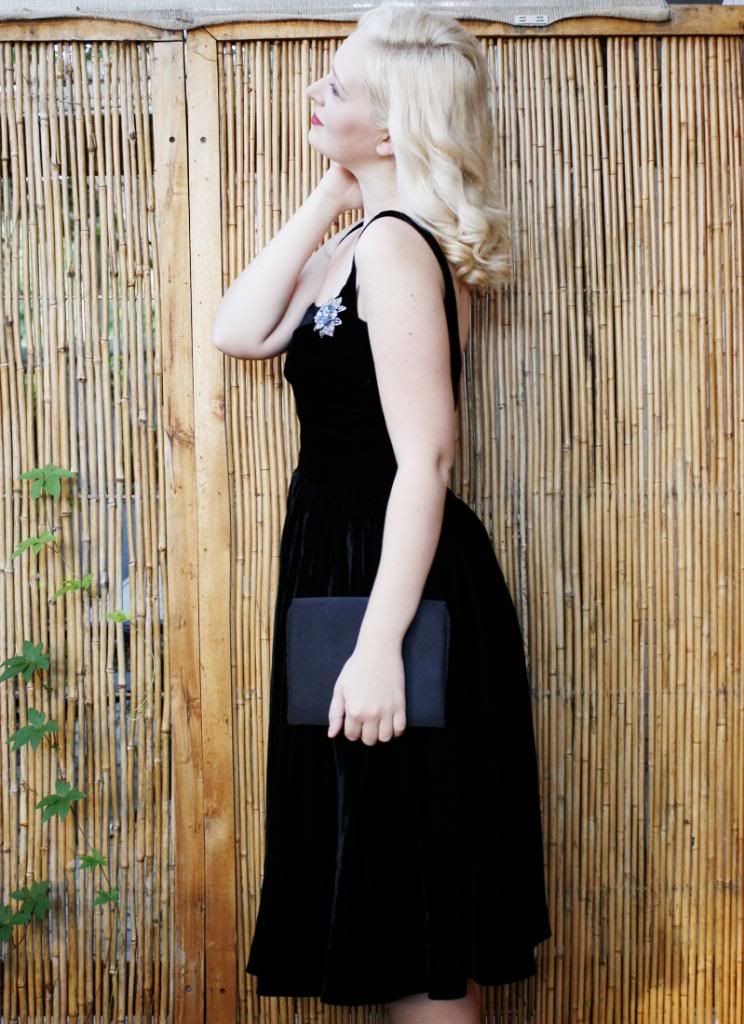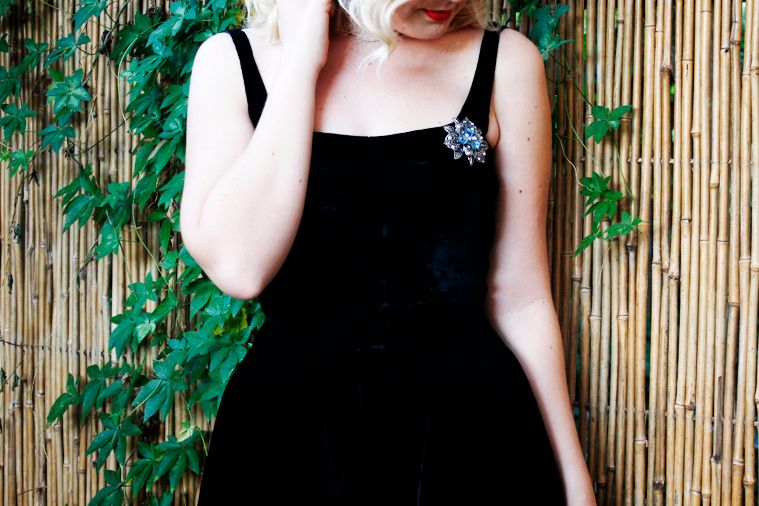 As promised here is the second outfit from the
Voices of 2013
which i wore to the launch party! I of course had a much fancier hair do but as it was rather early this morning when i took these photos you are being forced to look at my boring hair for today! I wish i managed to get more photos of my outfit that night but since i had cake pops hovering in front of my face for most of the night i think it took the glamour away from the look!
I dont have too many bombshell dresses in my exploding wardrobe i tend to gravitate towards bright, playful & printed vintage dresses but it really is an amazing dress i couldn't pass it by! I found this velvet wonder while spending an afternoon at
MoMo's
(a must to visit) i was sipping on hazelnut coffee and gabbing about fabrics with the lovely owner Beth when i spied it on the (tiny girls) rack. I instantly thought i dont care im going to squeeze my way in if i have to..hold me down and grease me up! To my surprise it fit perfectly and i knew it was a winner for the event!
The only thing missing was a brooch which i had hunted high and low for, i visited a shop while i was in Sydney that was very high priced vintage but the jewellery was to die for! Im guessing its 60's but im not too versed on vintage jewellery era's but all the same its quite cute! (a nice edition to my collection)
Only downfall of a velvet 50's dress....you catch yourself constantly feeling the fabric (i know it sounds weird but it feels so soft) haha.
Well i hope you all have a fab weekend lined up! I am visiting the
Vintage Vixens and Vamps
event on Sunday so i might see you there if your going!
(Wearing: 1950's velvet dress, Vintage brooch, Vintage clutch)